Once a homeowner has completed the 3Quotes enquiry form and has submitted the four-digit validation code, their enquiry is then made available to our network of solar installers via the Lead Feed and Solar Lead Market.
When an enquiry is received by a solar sales team, we recommend that an Introduction email is sent to the homeowner to inform them that their enquiry has been received and that someone will contact them soon.
This email needs to inspire the homeowner to engage with you and to build their urgency so that they want to place their order for their new solar system as soon as possible. The email should focus on the benefits of solar and how generating their own energy will save them money, add value to their home, and protect them from rising energy costs.
By structuring the Introduction email this way, we believe that up to 85% of the homeowners can be motivated to act on their solar opportunity in the near future. The example below is intended to explain the key benefits of installing solar and why waiting any longer is a bad idea.
To ensure you standout from the competitors, be sure to craft you own email and tell your story in an engaging way.
Key elements to focus on include:
Benefits of generating your own electricity.
Increasing your home value.
Protecting yourself from rising energy costs.
Explain that delaying solar will cost them money.
Why you are the best company to buy solar from.
Share your customer testimonials.
Include your contact details.
Be creative and engaging in your email and use images and links to your website.
Btw, you can automate your introduction emails to leads received via a Lead Feed service by setting up the AutoEmailer feature. Visit the FAQ's in your portal for instructions how to set this up.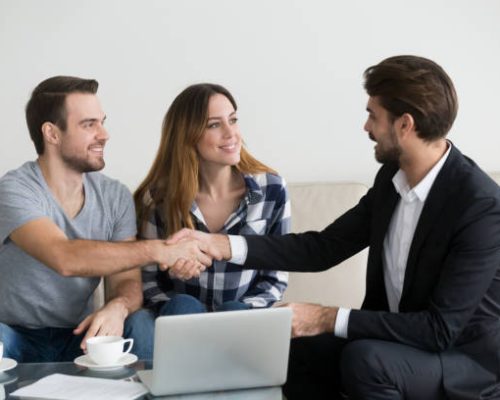 Hi John,
We just received your enquiry from 3Quotes and we understand you are considering installing solar at your home.
This is pretty exciting for us because we know adding solar to your home provides so many benefits, you will wonder why you didn't invest in solar years ago. Imagine how great it will feel to see your electricity bills being close to zero, guilt-free heating and cooling, and perhaps even charging an electric car for free. Fortunately, due to the generous government rebates, solar is available to virtually everyone who owns their own home, there is no reason to wait any longer.
The solar journey typically goes something like this, which will require a few hours of your time:
We will ask you questions so we fully understand what you want to achieve.
We will answer all of your questions, so you understand the process, benefits and investment details regarding installing solar at your home.
If you are happy to proceed, we will look after claiming your Solar Rebates, connecting you to the grid, notifying your electricity retailer, and we can even help you with a Green Loan if required.
We will call you soon to discuss how solar will change your life, and provide answers to all of your questions.
To find out more about us please visit our website here [insert link].
We have helped hundreds of homeowners to realise the benefits of having solar in their life. You can read reviews from our customers here [insert link].
We will send you an SMS soon so you have our details and you know my phone number when I call. I look forward to speaking with you soon.
Thanks John.
Kind regards
Consultant Name [Insert mobile] [insert email]
Company Name
Company Phone
Company Website