We surveyed 50,000 homes to see how many of the homeowners who registered their solar enquiry with us actually went ahead and installed solar.
.
What we discovered was that 42% of the homes surveyed had installed solar after they had utilised the 3Quotes referral service.
.
This is huge!
How This Got Started
One day we were wondering; 'just how many of the people who enquire about solar with us actually go ahead and install solar?'
It's a great question, right!
Then we wondered how we could ever work that out?
How could we possibly discover the answer without actually calling 100,000's of homeowners and asking whether they had installed solar, or not?
And then Doug had a great idea.
"What if we could use some smart technology to compare the roofs of the people who enquired with us to see if they had stalled solar."
It was a great idea, but was it possible? We didn't know, but we knew who to ask.
We were soon on the phone with Nearmap, and they didn't disappoint.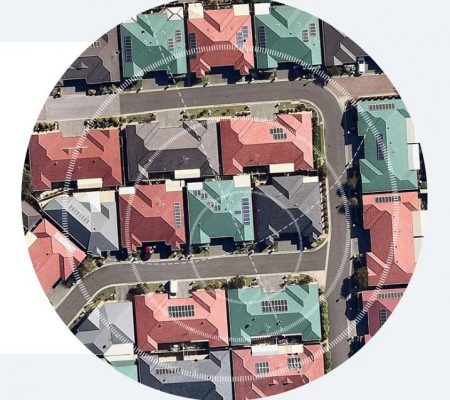 Nearmap Artifical Intelligence Service Was the Answer
We approached Nearmap and they responded with; "Sure, we can do that!"
After a very short period of time we had mapped out the plan.
We would provide Nearmap with the details of 50,000 homes who had utilised the 3Quotes service and Nearmap would survey each house to see if solar panels were visual using their automated AI services.
Once the parameters had been set up and fine turned we were ready to roll.
The AI tool examined every roof top to see if there were solar panels installed on the roofs of all 50,000 homes, and it wasn't long before we had an answer to the long standing question, what percentage of homes had stalled solar after making their enquiry with 3Quotes?
The result was very pleasing, just over 42% of the homes surveyed now had solar panels on their roofs.
The 50,000 homes were spread all over Australia and Nearmap used the most recent maps they had available for the study.
So What Does This Mean
Firstly, it means that a lot of Australians are installing solar on their homes, which is a great thing.
It also means Nearmap has some great locally developed AI technology which has saved us $1000's and helped answer a very valuable question about the 3Quotes lead referral service.
Thirdly, it means 3Quotes leads are very valuable and are a powerful resource for your solar business.
Here are some interesting insights that can be taken from this research:
If 42% of 3Quotes leads result in solar being installed,
And if 42% is shared equally between 3 installers,
Then each installer would have realised a 14% lead to install conversion rate.
As of July 2021, our Average Lead Price (ALP) after replacements across most of Australia is $27.50
Therefore, the cost per install is $27.50 / 14% = $196.35
Although these calculations are an averaging and can not be relied upon to be realised in the real world, the evidence does suggest that a Lead to Install conversion rate of 14% is realistic and possible.
Interestingly, this result is in line with the feedback we receive from many of our installers. Some claim to achieve much higher conversion rates, while others report that they struggle to convert one out of ten leads.