Australia's Leading Provider of Qualified Solar and Energy Storage Leads
Continuous introductions to homeowners seeking energy solutions
Get qualified leads emailed directly to your inbox!
Why use 3Quotes for lead generation?
Over the past decade, 3Quotes has built solid relationships with over 500 CEC accredited solar installers from across Australia.
Our extensive experience has taught us what is required from a solar lead for companies to convert it into a sale.
3Quotes provides a unique and strategic approach to generating, validating and delivering high quality solar leads to national, state-wide and local solar companies throughout Australia.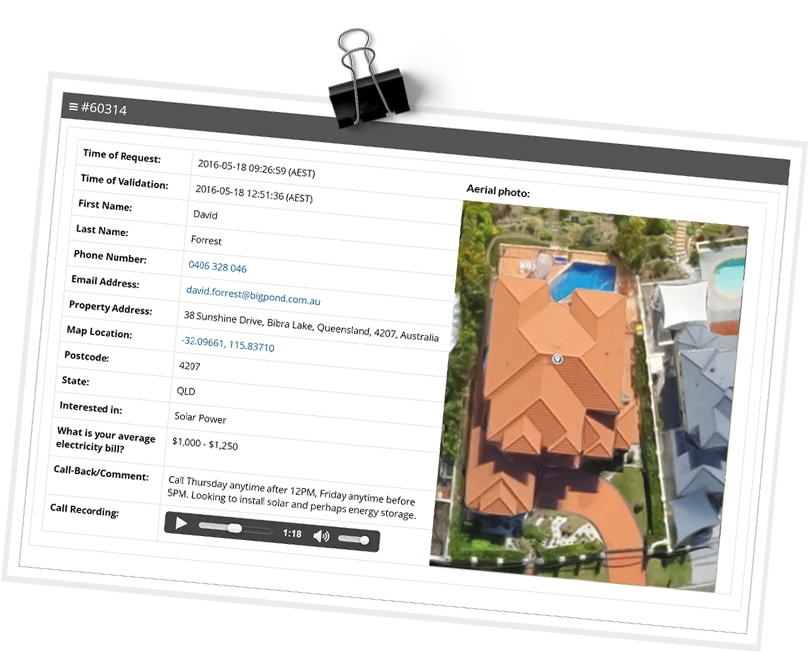 What you get with 3Quotes
It's free and fast to sign up
No lock-in contracts and no minimum spends
Pause and Activate your account whenever you like
Change your coverage areas as required
Daily supply of qualified homeowner enquiries
Solar, Storage, Expansions and Repairs
Automated daily supply or Self Service
Generous Replacement Guarantee
Automated forwarding (minimal delay)
Sales advice for your team
Help desk services
API integration with your CRM
Lead details provided
We provide the customer details you need to secure sales.
 Homeowners name

 

Phone number

 

Email address

 

Property address

 Photo of the property
 

Ownership status

 Electricity bill details

 

Company and representative details

 

Finance and or cash deals
Your customers could win back the cost of their solar system.
After they purchase and install their solar system they can enter the Solar Barrel draw.
It's FREE to enter and win up to $5,000.
*Only available to Homeowners who have purchased their solar system from a 3Quotes referred Solar Installer.
The next Solar Barrel draw is…
28 February 2021
Ensure your 3Quotes referred Homeowners are entered into the next draw.
Congratulations to Valerie and Peter Drucza of Pakenham Victoria
They are our winners of the November 2020 Solar Barrel draw. 
They purchased their Solar System from Sologistics Australia, Moorabin VIC
and we gave gave them a $2,838 full rebate on their investment.
Here is what they had to say about their 3Quotes experience.
As your company name infers we received three quick contacts and made our choice with Sologistics Australia who were very informative, helpful and advised the perfect location for our 24 panels which were installed and working all in one day with no mess or fuss.
The placement of these panels has proved to be so effective it has reduced our bill by 95% so far. Many thanks for all your help and advice.
Our validation process ensures that only the highest quality enquiries are referred to your sales team.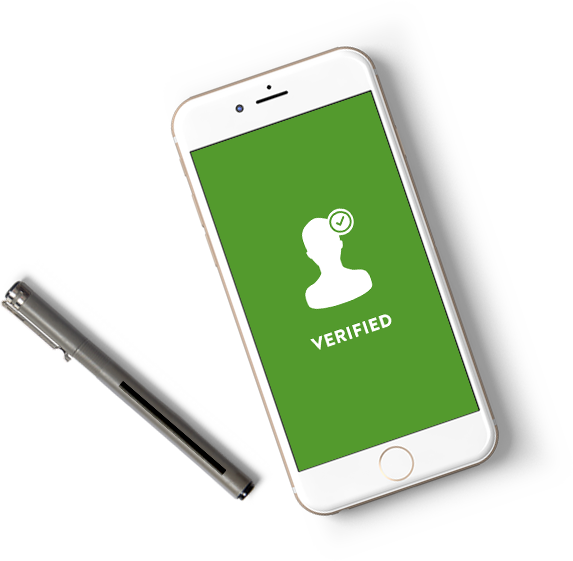 We have the volume of leads that you need.
We receive thousands of homeowner and commercial enquiries every week of the year.
We do our job well so you can focus on selling and delivering great solar systems.
 We can provide 1 Lead, or 100 Leads, every day

 Residential and Commercial

 Guaranteed Property Owners

 Buying Now

 Cash or Finance deals

 Waiting to hear from you

Why use 3Quotes for your lead generation?
We work hard to be great partners in solar.
We have Leads right across Australia

We allow you to focus on selling solutions

We can reduce your cost of marketing per sale
Our policies ensure a great experience
We are focused on building great partnerships

We are experts in digital marketing

Our technology is fast and easy to use
We are always creating to improve our services
The 3Quotes Client Portal allows you to change your lead volume, service areas, lead recipients and account details any time.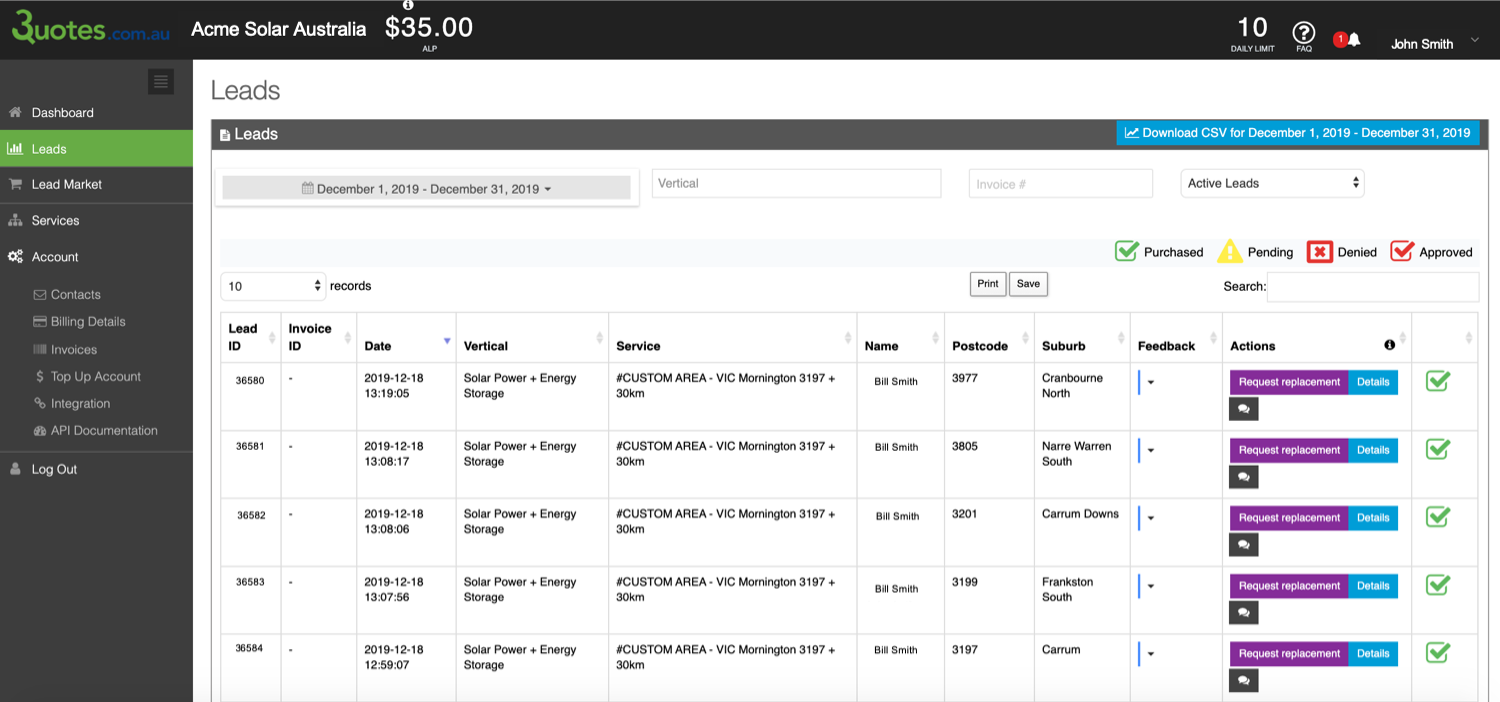 Save your marketing budget and let us send you more qualified leads
3Quotes use cutting edge advertising technology to execute our media strategy.
We utilise multiple digital media channels to maximise reach and find homeowners looking for solar throughout the Web.
Once we have qualified and validated lead details we forward the customer to your sales team instantly to close the sale.
Keep your electricity and gas retailers honest
Get 3Quotes for power and gas.
..