Through the addition of a home battery system your solar panels can work for you during the night as well.
Solar panels can power your home both during the day and at night through the addition of a home battery system.
During the day your solar system will generate electrcity, often more electricity than your home needs during the day. This excess electricty can be used to charge a home battery system.
At night, after the sun has gone down and your solar panels can no longer generate electricty to power your home, the home battery system can start discharging the stored power and reduce the amount of energy that you need to purchase from the electricity grid.
The combination of solar panels and a home battery system makes it possible to slash your electricity bill to virtually zero.
Here's the full story…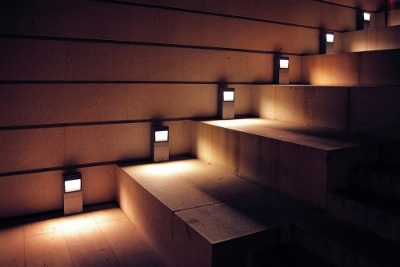 How to cut your night time electricity bill with solar battery systems
Solar batteries have been around for a while, but up until recently, the costs were very high, the equipment was bulky and they were difficult to use. Aside from people who needed to live off the grid, they were considered a poor investment.
Thankfully that has changed in recent years.
Technology improvements like safe lithium-ion batteries have made systems cheaper so they can now potentially pay for themselves. This gives you more independence from the big energy corporations, shrinks your bills and leaves extra cash in your pocket to spend on yourself and your family.
How does it work?
Solar battery systems are a great way to reduce your reliance on the big energy corporations. Here's how they work…
Solar panels convert sunlight to DC (Direct Current) electricity.
During the day, your home uses some of this electricity.
Any surplus electricity is stored in the solar battery.
This surplus energy is then available to use after dark so you don't have to buy electricity back from the grid.
If your battery runs out of electricity, you automatically switch back to the mains grid.
This means you have a steady supply of electricity, but you can still save money on energy bills at night as well as on cloudy or rainy days.
It's easy to see why these systems are becoming increasingly popular in homes around Australia.
The system that is leading the way in this storage revolution is the Tesla Powerwall 2…
The Tesla Powerwall 2 is the undoubted market leader when it comes to solar battery storage.
First, the Tesla Powerwall 2 has twice the storage capacity of the original Powerwall – 14kWh, which is reasonable for an average Australian family.
However, if you are a real energy hog, multiple batteries can be installed together to provide the average household with more than enough power for several days.
The Powerwall is also very safe. There are no live wires or unsightly vents – and the lithium ion battery requires minimum maintenance. You can even monitor your electricity usage from your iPhone or Android device!
Plus, you can have peace of mind during a blackout event because the system includes hardware that automatically supplies power and isolates you from the grid in the event of an outage.
When your street goes dark because of a storm, you will still have lights, TV, the fridge and other appliances.
Can solar battery systems save your money?
Of course, everyone's situation is different. Your home will require an assessment and any savings will depend on your actual individual circumstances.
However, case studies suggest that the system can reduce your mains grid electricity consumption by as much as 80% based on standard system installation in a capital city…
The upfront costs varies… but it is possible to get the system installed for as little as $35 a week on an interest free loan.
If you would like to find out how much you could reduce your reliance on electricity companies through implementing a solar storage solution like the Tesla Powerwall 2, contact us today.
The sooner you get the system, the sooner you'll start saving on electricity bills and improving energy efficiency.
Many Australian households are itching to buy solar batteries to escape the stranglehold of the traditional power companies who still control the flow of electricity at night.
Now it's your turn!