Understand the building blocks of solar.
There's a big difference between good and bad solar.
Be informed and ask the right questions.
Solar Panels
Solar panels come in two main types being polycrystalline and monocrystalline.
Monocyrstalline are black, look nicer, take up less roof space but cost more.
Polycrystalline are blue, take up more roof space and cost less.
The type of solar panels used in a grid connected solar system are called photovoltaic solar panels. It is generally abbreviated to solar PV panels.
Solar PV panels vary enormously in quality. Some are cheap junk and others are premium.
It is difficult to keep track of all the cheap junk out in the market as they come and go daily. So it's best to go with a company and brand that you have heard of and you trust.
Some of the better known quality manufacturers out there are:
Q-Cells
REC
SunPower
Tindo (Australian made)
Look out for both the product and performance warranties on solar panels. We talk about warranties and solar panels in more detail here.
The two main types of silicon PV panels are polycrystalline (left) and monocrystalline (right). There are other types out there but these two PV panels cover 95% of all solar panels commercially available today.
In short they do pretty much the same job and are both fine for use in Australia, however the main differences are that monocrystalline cells:
take up a bit less roof space
look nicer
are a little more expensive
The average solar panel out there uses 60 of the silicon cells. They have six columns of 10 cells. Each solar panel measures approximately 1m x 1.7m.
Inverters
An inverter converts the solar DC electricity into regular 240 V AC power.
The solar inverter is an extremely important component in a solar system.
Like solar panels, inverters vary enormously in quality. The cheap stuff comes and goes daily but there are some good long term players that have been in the market for a long time.
Some of the better known quality inverters out there are:
Fronius
SMA
Enphase (micro-inverter)
ABB
Solar Edge (inverter with maximisers)
Inverters come in three distinct types:
1. Normal inverter – usually has 20 panels grouped together and connected to it
2. Micro-inverter – each solar panel has its own individual micro-inverter so each solar panel can be managed and monitored
3. Inverter with maximiser – usually has 20 panels grouped together and connected to a single inverter, however each solar panel gets its own maximiser so each solar panel can be individually managed and monitored.
How Does Solar Metering Work?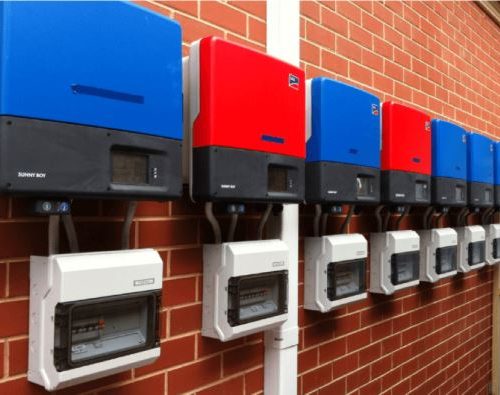 Mounting Frame
The mounting frame mounts to the roof of your house, and then the solar panels are fastened to the frame.
The industry standard is to use two aluminium rail and clamps with stainless steel fasteners.
Mounting systems usually come with a 10-year warranty but it's always good to check that with your solar installer.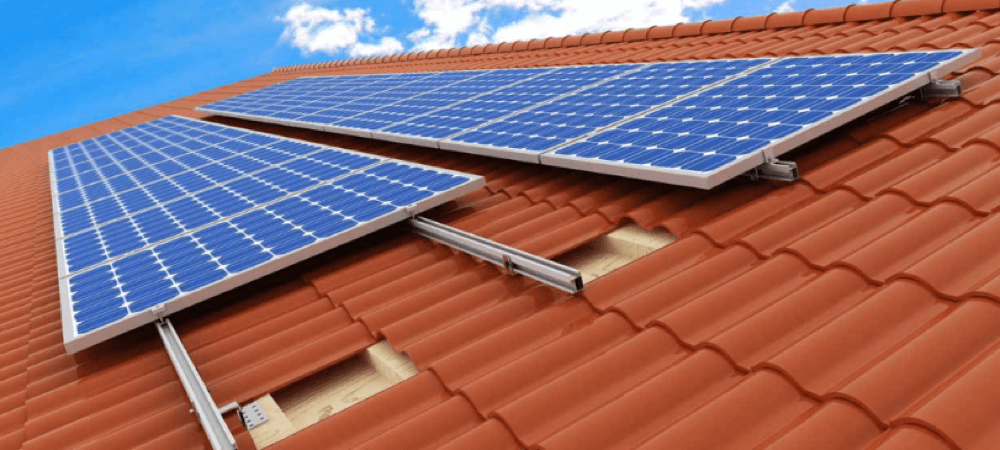 Some of the better known solar mounting systems available are:
Clenergy
Grasol
Radiant
Sunlock (Australian made)
Installation
The installers of your solar system can make a massive difference to your entire solar experience.
The quality of components such as electrical cable, isolators and circuit breakers are super important as the system needs to last a long time providing trouble free energy to your home.
Walking on the solar panels is a big NO. This can cause micro cracks and if your panels subsequently fail, they probably won't be covered under the manufacturer's warranty because the damage was caused by the installer.
You don't want installers to damage your home, dent your roof, scratch your gutter, leave their rubbish behind, leave metal filings in your gutter to rust, and of course you want them to be safe during the installation and use all the necessary safety gear.
After Sales Service
This is difficult to measure, however a rule of thumb is that the super cheap companies usually don't last long enough to offer long term after sales service.
Your solar system will be on your roof for decades and you will need the support of the solar installer during this time for maintenance as needed.