How useful is a battery storage system?
Is now the right time to invest in batteries?
Can I have power during a blackout?
How do battery systems work?
A grid connected battery is designed to store solar electricity generated during the day to be later used at night time in your home.
Batteries are popular for two main reasons:
Financial Reasons:  When you feed electricity into the electricity grid, you sell the surplus electricity to your retailer and get paid for it. The amount that your energy retailer will pay you is usually much less than the amount they charge you when you buy electricity from the grid. So instead of selling at a low price during the day and buying back at night for a high price, you can store the electricity in a battery during the day and use it at night.
Blackout Protection: Some battery systems are able to be used during a blackout. So you can have some level of electricity available when your neighbours are left in the dark. Generally the blackout mode is power limited and is therefore suited to essential appliances only. You probably wouldn't run a three phase reverse cycle air conditioner but you can generally run lights, fridge, TV, microwave and computers.
Is the Tesla Powerwall any good?
The Tesla Powerwall is a brilliant battery and here are some reasons why we love the Powerwall:
Size
The Powerwall 2 comes in at 13.5kWh. This is twice the size of its predecessor and bigger than most other batteries on the market.
Blackout protection
The Powerwall detects blackouts and automatically becomes your home's energy source. It has peak power of 7kW which is very big compared to its competition.
Remote monitoring
Comes standard with a cool phone app and Tesla can monitor your site remotely as well.
Biggest battery manufacturer in the world
The Tesla Gigafactory in Nevada manufacturers the batteries and Powerwall. When complete this building is expected to be the biggest building in the world. It will be 100% powered by renewable energy.
Can be retrofitted to any solar system
Doesn't matter how old your grid connected solar system is, the Powerwall can be retro fitted to it.
Comes with an integrated inverter
Some batteries are only batteries. Then an installer couples it with an inverter for another manufacturer. In the event of an issue, the battery manufacturer may blame the inverter manufacturer and vice versa. With the Powerwall, Tesla makes the batteries, inverter and enclosure. So they are perfectly integrated and there is no blame game if something goes wrong.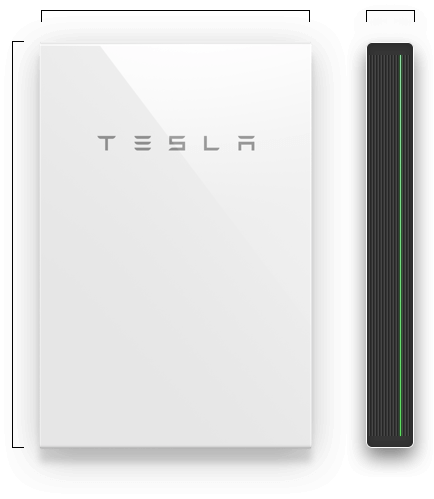 Sonnen Batteries
Soon to be assembled in Adelaide, South Australia! They offer an interesting (but complicated) system where Sonnen becomes your energy retailer called SonnenFlat.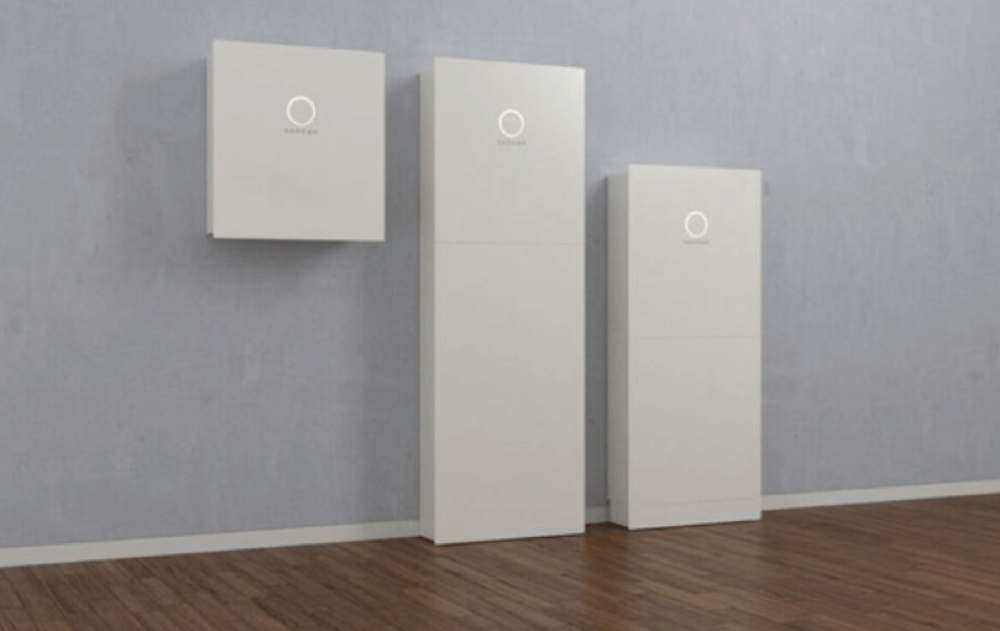 With SonnenFlat the household pays a monthly fixed charge for electricity on a capped plan.
At the time of writing, you pay $57.20 per month ($686.40/year) in South Australia and that buys you 10,000 kWh per year. At 38c/kWh, that's equivalent to $3,800 worth of electricity!
Any excess electricity is charged at 38c/kWh.
The prerequisites for the SonnenFlat Family plan is:
You must have at least 7.5kW of solar on your home.
You must have at least a 10kWh Sonnen battery system on your home.
Sonnen will take over and control your battery system and use it as part of a Virtual Power Plant which lets Sonnen make money from your battery.
Sonnen batteries come in sizes ranging from 5kW up to 15kWh. It is expanded in 2.5kWh intervals.
It offers blackout protection however the inverter size is 2.5kW which is tiny compared to the Powerwall's 5kW. The Sonnen is only good for emergency loads during blackouts such as lights, TV and computer.
Enphase Batteries
Enphase is best known for its micro-inverters. However it also makes micro batteries.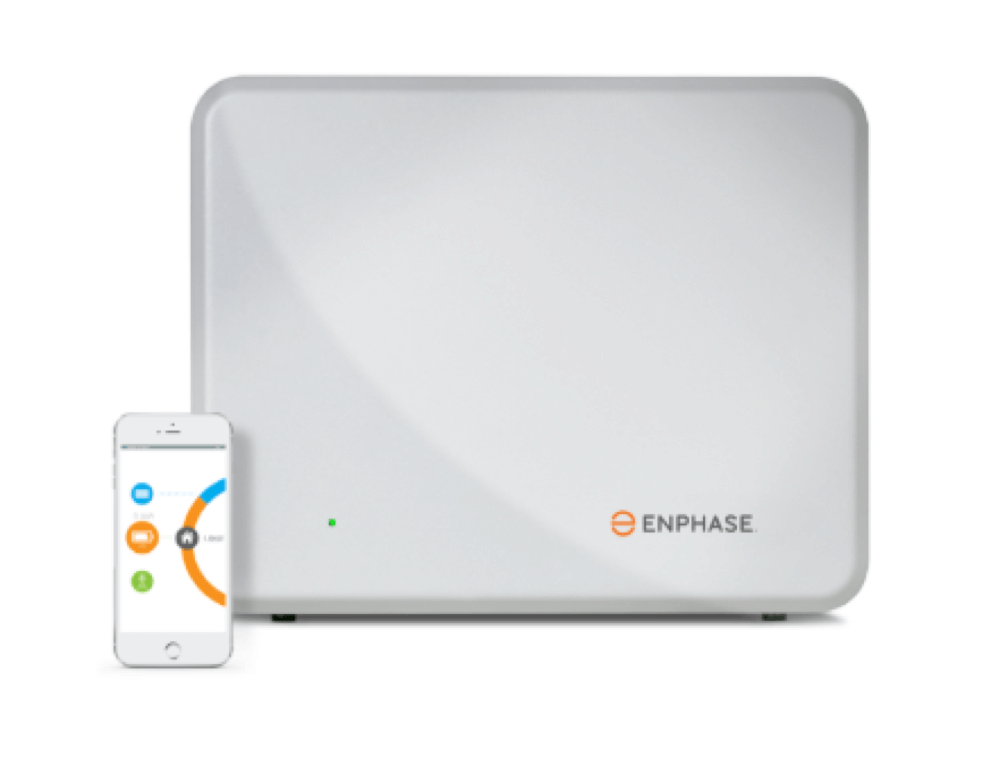 The product is called an AC Battery.
Each battery box comes with its own micro-inverter. So you can buy say 10 batteries and it comes with 10 inverters.
It is quite small at only 1.2 kWh per battery. This compares to the Powerwall which is 13.5kW. So you need 11 Enphase AC Batteries for the same energy volume.
Enphase has brilliant monitoring through their phone app and can be retro fitted to any solar system.
One of the downsides is that at the time of writing, Enphase does not offer blackout protection.
.
LG Batteries
LG is a massive battery manufacturer and was one of the first home battery systems available in Australia.
The LG battery comes as a battery only and needs to be matched to a special solar hybrid inverter.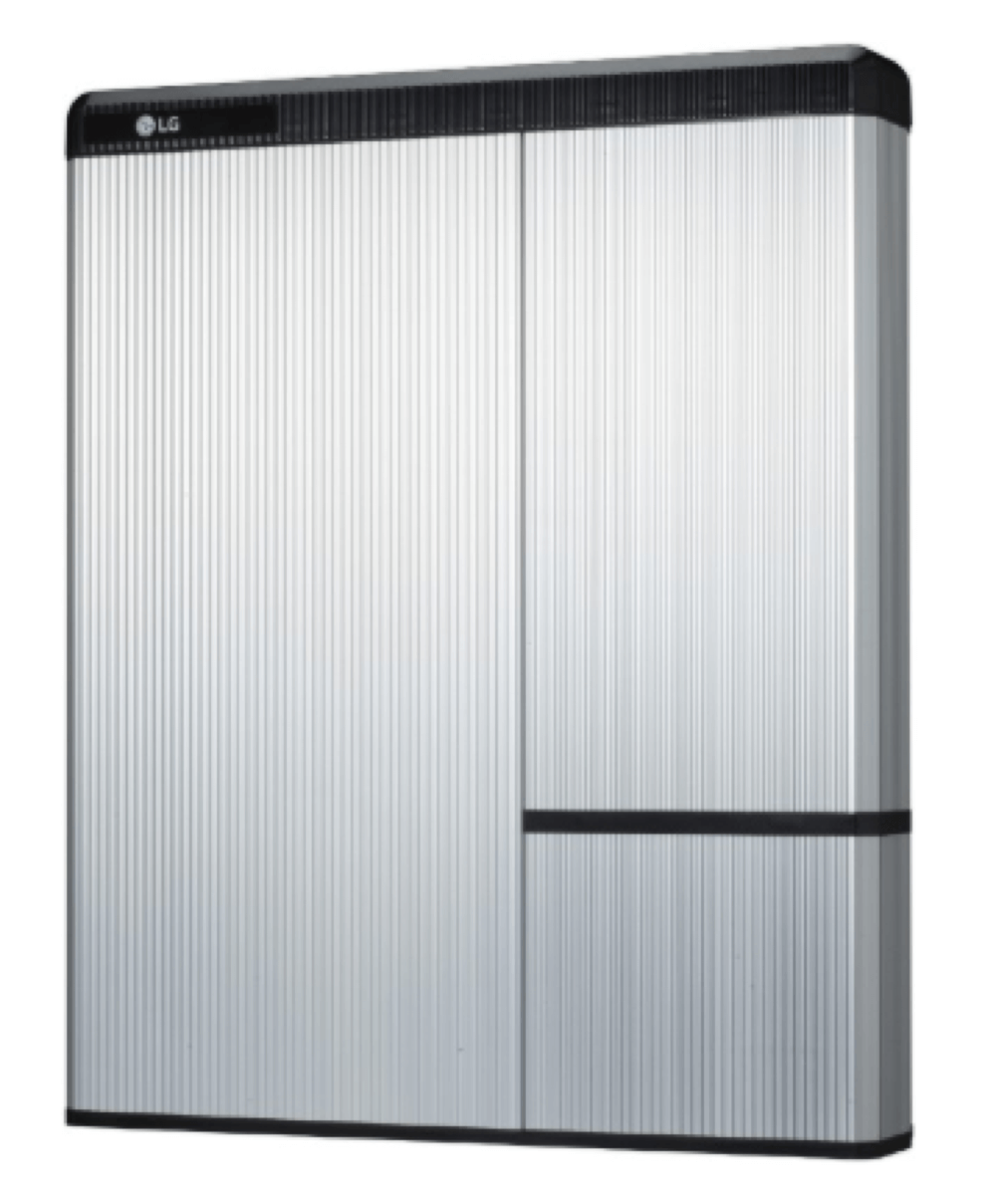 The LG battery comes into its own when connected to a SolarEdge inverter. It is a super straightforward connection and a beautiful marriage of an excellent inverter and battery offering blackout protection with a 5kW inverter, which is the same size as the Tesla Powerwall.
The LG can also be used in an off-grid situation for those homes not connected to the main electricity grid.
Battery Comparison Table
We have put together a table to compare some popular battery systems side by side: