Having an endless supply of new homeowners interested in installing solar is the lifeblood of all solar companies.
Generating, and or purchasing, leads can be expensive and it's vital that a sustainable return on investment is realised from the leads being acquired.
Understanding why homeowners made their enquiry, and how best to engage with them, is key to building a great solar business.
Below are some insights which can help make 3Quotes leads your greatest business asset.
Here at 3Quotes, we work with hundreds of solar installers across the nation and we aim to become a valuable and important resource to every solar retailer.
Our success in this endeavour is directly linked to the sales that are secured from the homeowner introductions we provide.
It's quite simple, if our installers make sufficient sales from their investment in our leads, we will continue to be a valued lead source. But, if the sales results are poor and the return on investment is not sustainable, our relationship will be short-lived.
Therefore, we do everything we can to improve lead quality and improve the lead to sales ratios for our clients.
How are 3Quotes leads generated?
Every week, we place millions of ads on key websites all over the internet, and from these ads, thousands of people follow the links to stories and articles about the benefits of installing solar. Eventually, a few hundred people complete the 3Quotes enquiry form and register their interest to be connected with companies that can assist them to get solar on their homes.
Here are a few key things to understand about the 3Quotes Lead Generation methodology:
The ads we place typically focus on the Government rebate schemes, and that solar can be purchased with no money down under a finance package.
Before we register a homeowner's enquiry, we send a four-digit code to their mobile number and they must enter the code into the signup form before we will record their enquiry. We call this SMS Validation and every 3Quotes lead has been SMS validated.
Understanding the homeowner enquiries.
We have been surveying our homeowners and our research shows that the homeowners who register their interest with us sit in the following degrees of solar urgency.
25% – Are keen to buy solar asap, they want a quote right now!
30% – Interested in getting solar one day, but need to be convinced to buy soon.
30% – Think they might buy solar one day but not thinking seriously about it yet.
15% – Probably will never buy solar.
Due to this insight, we believe the key to achieving a high rate of sales conversion from the leads provided is to ensure you are engaging with the 60% who sit in the second and third groups.
It's important not to assume that the homeowners are immediately ready for a presentation or quotation. Many homeowners are at the beginning of their solar journey. Some don't know the difference between a solar hot water panel and a solar electricity panel. You have the opportunity to become their trusted solar advisor. Spend some time sharing the benefits of solar and why waiting is going to cost them money, and explain that there is no reason to delay.
Use all mediums of communication.
We recommend that you engage with the homeowners by utilising Phone, Email and SMS, as our research shows that companies that do this realise a higher level of engagement with the homeowners.
Your initial email should set out a range of benefits of solar so you gain the attention of the 60% of people who haven't decided to buy solar right now.
Make sure you profile your company well and tell them why they should be talking to you.
Research has shown that SMS is a very powerful tool nowadays, so use it to make a connection with the homeowners.
Communication planning.
To help you plan your communication strategy we want you to know how we communicate with the homeowners and also share some best practice tips so that you can incorporate these steps into your sales program.
Here is what we do:
After a homeowner has completed their enquiry and entered the four-digit code into the online form, we immediately email them the 3Quotes Welcome email. This email shares many of the great benefits of solar and sets out what they can expect to happen in regards to their solar enquiry. You can see our Homeowner Welcome email by clicking the image here.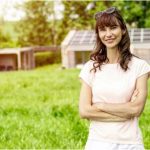 Whenever a Solar Company receives the homeowner enquiry (LEAD), we send an SMS to the homeowner telling them the name of the Solar Company and to expect a call soon. Each homeowner can receive up to three SMS from us introducing the new Solar Companies that will be contacting them.
Here is what we think you should do:
Consider adopting this program of communication for your sales team. Although one size doesn't fit all, we do believe this approach will help you engage with more homeowners.
Day 1
Email the homeowner with your Welcome Email – make sure your email promotes the benefits of solar and endeavour to create urgency to act on solar right now. Within the Lead Feed marketplace we provide the AutoEmailer which you can set up to automatically email the homeowners whenever you receive a lead from a Active Lead Feed. We have provided an example of this email below for your reference.
Send an SMS with your contact details and business name and state that you will call them soon. Research has shown that people don't like answering a call from someone they don't know. Sending an SMS from the number that you are going to call from will help reduce this hurdle and help you talk to more of the homeowners.
Call the homeowner and chat to them about solar. Don't assume the homeowner is ready for you to come to their home and design and quote their new solar system. Research shows that 60% of the homeowners still need to be convinced that solar is right for them and now is the right time to act. You need salespeople on the phone, not just appointment setters.
Once you are engaged with the homeowners you should implement a communication plan that suits each scenario.
If you haven't connected to the homeowner after the first day, it may be beneficial to adopt the following steps.
Day 2
Send a follow-up SMS explaining that you are trying to contact them to explain the solar opportunity.
Try calling again, perhaps once in the morning and again later in the afternoon.
Day 3
Try calling again.
Send a follow-up email explaining you are trying to contact them and promoting the benefits of solar and an invitation for them to call you.
Day 4
Try calling again.
Perhaps now is a good time to send a quotation for a system that will fit on their roof.
If, after these attempts to contact the homeowners, you may decide it's time to lodge a Replacement Request for the lead from 3Quotes.
Remove the money hurdle.
According to a recent report, 70% of solar is purchased under a finance package of some description, this may include credit cards, a redraw on their mortgage or a Green Loan.
Make sure you let the homeowners know you can help them have solar installed with 'No Cash Down' and that you can assist them to secure a Green Loan solution.
There are many great providers of Green Loans, do your research and engage with a finance provider so you are prepared to remove this hurdle for your customers.
Get quotes to 50% of the leads provided.
Your first aim in the sales process is to provide quotes to 50% to 60% of the leads provided.
Once your prospects have a quotation in their hands you then have the opportunity to progress the opportunity towards a sale.
Remember, before you can close a sale, you must first provide a quote.
Send them a quote even if they won't meet with you, are not very interested, or they are not buying solar just yet.
Once a quote is issued, make sure you have a good follow up management program so that these opportunities can be secured at a later date.
Remarket to the homeowners on a regular basis.
If at first, you don't succeed, try, try again.
We recently utilised an AI tool in conjunction with Nearmap to survey 50,000 homeowners who had registered their interest for solar one to two years before we conducted the study. The study allowed us to see if solar panels were visible on their roof at the time of enquiry and if solar was installed at the time of the study.
What we found was that 42% of the homes had installed solar since making their original enquiry with us.
You can read the full study by clicking here: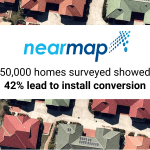 What we learned from this study is that when a homeowner tells you that they are not interested in solar, what they are saying is, "we are not interested in solar right now, but we may be in the future".
When you buy a 3Quotes lead, it's yours forever. You may contact the homeowners regarding solar at any time, now or in the future.
Therefore, we recommend you set up a plan to remarket the homeowners periodically.
We suggest the following elements are appropriate for your remarketing plan:
Use email and SMS to make contact with the homeowners.
Schedule your contacts every three months.
Provide an easy method so the homeowners can respond to your communications.
Provide a method for the homeowner to unsubscribe from your remarketing list.
By staying in touch with homeowners you have the very best chance of winning the sale when the homeowner does eventually install solar.
You can also use this strategy to up-sell battery storage and other services that you offer, resulting in an improved return on investment and increased sales.
Your Homeowner Introduction email.
When you receive a homeowner's enquiry (LEAD), we recommend you send an email to the homeowner as your first means of contact.
Click the image below to view an example of the style of email we think will work well and a range of helpful tips so that you can engage with the highest percentage of the homeowners.